This Is Our Business-Slogan


Fighting belts
and Harnesses
Aftco
Fighting Belts and Harnesses

Alutecnos
Fighting Belts and Harnesses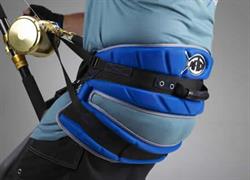 Aftco
AFTCO Maxforce™ AFH-1 Stand Up Harness
For fighting big game fish stand-up style, the AFTCO Maxforce™ is the ultimate in harness design for 80-130lb tackle. The combination of lumbar and sit-in pads distributes the load below the hips, allowing the lower body to exert maximum pulling leverage with superb comfort under heavy drag loads.

The AFTCO Maxforce Harness™ features a super-comfort molded, closed-cell EVA foam padding, with a tough, waterproof lycra polyester cover. The harness liner is made from synthetic terry cloth, which not only wicks moisture, but has enough "tooth" to keep the harness from slipping around and chafing. Attached to the inside liner is a name and ID tag.

The AFTCO Maxforce™ Harness includes both stainless "cross lock" snaps and "quick release" hooks for securing harness to reel lugs. The self-adjusting reel attachment straps prevent the harness from riding up, and provide the best pulling angle for maximum leverage. Stainless D-rings for drop straps are double-sewn and cross-stitched into the harness, and a molded rubber safety/grab handle is also double-stainless riveted and box-stitched into the back of the belt. All of the ultra heavy duty nylon web straps feature top quality, corrosion proof, "quick-release" nylon buckles or adjusters. Included is a mesh bag with hanging grommets for easy rinsing and storage of the Maxforce harness.
Aftco Harness
$89.80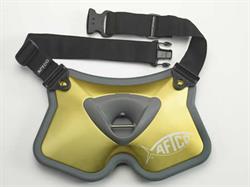 Clarion Fighting Belt 80-130 lbs AFB-1
$159.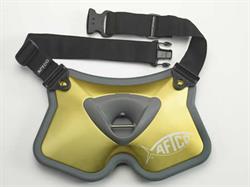 Sorocco Fighting Belt 50-80 lb class AFB-2
$149.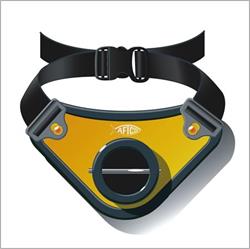 Aftco Alijos Day belt 30-50 lb class AFB-3
$109.
All of AFTCO's new Fighting Belts are constructed from thick and durable stamped marine-grade aluminum plate with a gold anodized, corrosion resistant finish with laser-etched AFTCO logo. The belts feature a super-durable, co-molded, closed-cell polyethylene pad which is co-molded right to the aluminum plate. The waterproof pad is textured to eliminate slippage on the thighs, and vented for comfort during long stand-up battles.

The AFTCO Fighting Belts have a unique, removable gimbal pocket which allows the versatile stainless gimbal-pin to be changed from vertical to horizontal positions, or completely removed from the belt. The rugged gimbal pocket is made from molded, glass-filled nylon composite, with stainless steel fasteners. A handy Allen wrench is included for easy gimbal-pin changes.

AFTCO's exclusive attaching clips allow the 2" nylon-web belt to be easily un-clipped at the corners of the plate or at the back of the adjustable belt. This gives the angler or crew 3 easy ways to put the belt on in the heat of the battle. All of the AFTCO Fighting Belts are adjustable to fit waist sizes from 28" to over 50", and they all float!
Alutecnos makes some of the finest fighting belts and harnesses available. The Harness is available in several configurations for differing fighting styles from lightweight to heavy.
The Alutecnos Fighting Belts are available in either Gold or Silver anodized aluminum in 2 sizes for medium to heavy stand up style fishing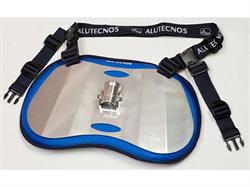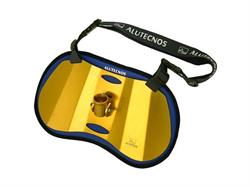 The Alutecnos Stand-Up Fighting Belt, simply the best on the market, is constructed using Marine grade 6082 aluminum, for high strength when fighting gamefish.
Designed for medium to heavy tackle The belt is CNC machined, uses a heavy blue padding undeneath for maximum comfort and utilizes all 316 Stainless hardware, Silver or Gold finish

Price
$154.95
Alutecnos Dolce Vita- Small Fighting Belt
The Alutecnos Dolce Vita fighting belt is constructed just like its larger brother, using 6082 Marine Grade aluminum and 316 Stainless harware, It is a smaller size designed for light to medium tackle in the 30- 60 pound range. Gold or Silver finish
$140.95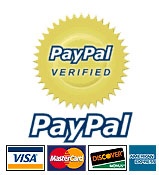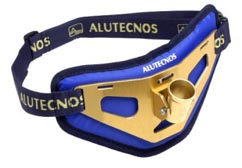 ---
Alutecnos Harness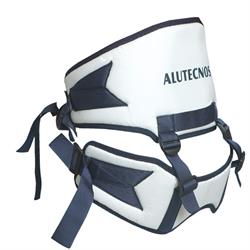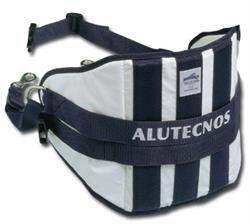 Alutecnos SSGM0200c Fighting Harness
$92.95
Alutecnos Pro Bucket style Fighting harness
SSGM0300c
$173.95
813 423 4500