This Is Our Business-Slogan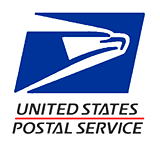 Avet T-RX 80W
The long awaited Avet T-RX 80W's are finally HERE
, There has been great interest in these powerhouses with their massive drag capabilities up to 120+ pounds and the ability to load copious amounts of braided line. Suitable for all large species, it is doubtful any fish could outpull these amazing reels, A must have for the serious Sharker, Giant Tuna and Marlin anglers or just to expand the range of species that can now be targeted including the enormous Goliath Grouper.
Our price includes 300 yds of Genuine Jerry Brown 100% Spectra®
FREE,
no cheap Chinese braid to worry about Additional Spooling options are below
Get the Advantage, Order Now , $959.00
The specifications are as follows

2 speed 2.7-1 high, 1.3-1 low
Quad carbon fiber drag discs
Drag pressure @ strike>100 lbs. @full>120+ lbs
9 S/S RUBBER SEALED bearings
Weight 120 ounces
Rod clamp
Line Capacity 1000yds 80 lb mono,
1900/130 hollow braid
Available in Silver, Gold, Blue, Purple,
Red, Green or Black
Full 1 year warranty
Avet T-RX 80 Standard Width
For those who don't require the additional line capacity of the Avet TRX 80W, you can opt for the Avet T-RX 80 Standard width. Same specs with the exception of spool & body width, line capacity and saves a pound or so in weight too.
Our price includes 300 yds of Jerry Brown 100% Spectra®
FREE
, no cheap inferior Chinese braid to worry about
. Additional amounts can be added below
The specifications are as follows
$899.00
2 speed 2.7-1 high, 1.3-1 low
Quad carbon fiber drag discs
Drag pressure @ strike>100 lbs. @full>120+ lbs
9 S/S RUBBER SEALED bearings
Weight 104 ounces
Rod clamp
Line Capacity 800yds 80 lb mono,
1500/130 hollow braid
Available in Silver, Gold, Blue, Purple,
or Black
Full 1 year warranty
---