Designed by GOEMO.de
WELCOME TO OUR COMPANY
This Is Our Business-Slogan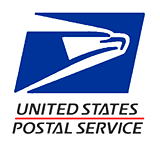 Avet Pro 80 3 Speed
Avet just introduced their new Flagship line of 3 speed reels. These powerhouse 3 speed reels will find no competition as they are the only 3 speed big game reels available.
The angler utilizing this new equipment will have a huge advantage over his targeted species.
With the added gear, line can be quickly brought to the boat or adjusted in depth to match the depth the fish are hanging in.
With the reel shifted into granny low gear, no fish will outpull you. Simply stated, You won't be outclassed by the fish.
Get the Advantage, order today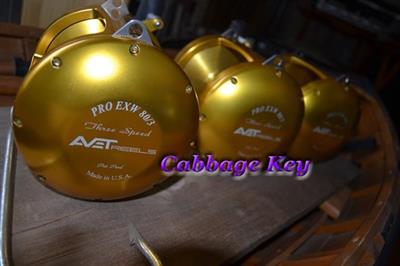 Avet Pro 80W 3 speed reel
$849
~~~ Made in the USA The specifications:

3 speed 3.2-1 high, 2-1, 1-1 low
Dual carbon fiber drag discs
Drag pressure @ strike-50 lbs. @full-60 lbs
9 S/S RUBBER SEALED bearings
Weight 108 ounces
Rod clamp
Line Capacity 1000yds 80 lb mono,1900/130 hollow braid
Available in Silver, Gold, Blue, or Black
Full 1 year warranty
Avet produces 3 speed reels in the 30 50 and 80 size reels. Each have the super smooth push button gear shifting mechanism for sure reliable shifting both up and down. They also have the proven Avet platform of 8 sealed ball bearings and all stainless steel internals, CNC machined one piece body of genuine 60 61 T aircraft/marine grade aluminum, and hardened gearsets.

High gear is extra fast for clearing trolled lines & checking baits , while 2nd or middle gear is optimized for battling tough gamefish of all sizes, while low gear is selected when brute winching power is need for the largest of gamefish.
Each reel features Avets famed super smooth , super powerful carbon fiber drag disc pressing against a special stainlesss steel drag rotor for faultless operation in all conditions
Avet Pro 80 Standard 3 Speed
Avet Pro 80 Standard 3 speed reel- Special Price
only $799
The specifications are as follows

3 speed 3.2-1 high, 2-1, 1-1 low
Dual carbon fiber drag discs
Drag pressure @ strike-50 lbs. @full-60 lbs
9 S/S RUBBER SEALED bearings
Weight 108 ounces
Rod clamp
Line Capacity 1000yds 80 lb mono,1900/130 hollow braid
Available in Silver, Gold, Blue, or Black
Full 1 year warranty